Programming and Biostatistics Services
for Life Sciences Companies
BRANDING, LAYOUT, INFORMATION DESIGN

The Background

Tradecraft is a repeat client with a fun, clean and vibrant brand. I love translating their words and data into useful and beautiful sales documents for their team.
Typography & Print Design
The Results

Updated sales document completed! Looking forward to the next project. Working with the Tradecraft marketing team is always such a pleasure!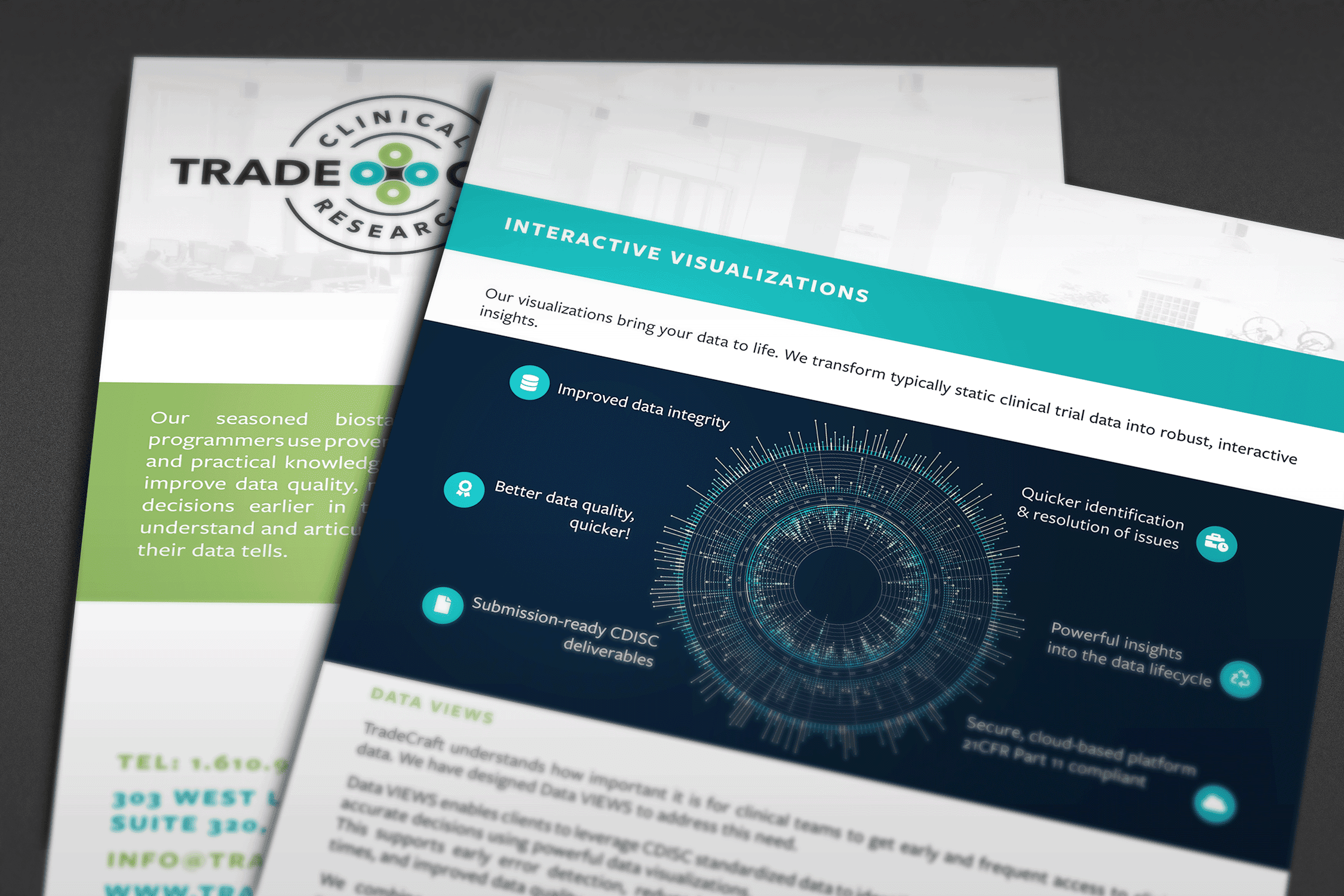 INFILL Project Website Design
Barbara Evans
2023-09-13T18:44:36+00:00