2022 Silver Medalist for Web Design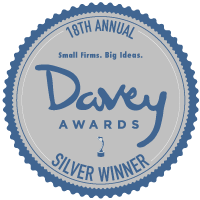 Brand Visuals Definition  & Web Design
SPECIALIZED FINANCIAL CONSULTING FOR EMERGENCY MEDICAL SERVICES

The Design Process

Maggie Adams (a former client for the ARAS Claims brand) reached out to me for a website refresh. We decided that retooling content and some brand visual definition work before we dug intot he website would be the best way to get Maggie to her goals.
I pulled in Monique Garrett of PrismWorks to create the new content in conjunction with the Maggie. Maggie was very clear on her offerings, what she wanted to emphasize and what her core messaging should be. Monique worked her usual magic and provided that with clear structure. Her content makes building a website so easy!
While Monique and Maggie worked on content, I was working through visuals and colors that complimented the existing EMS Financial Services brand and logo. The result is vibrant and energetic while maintaining the integrity of the original red and blue themes.
This was one of those projects where everything went like clockwork. Go Team! I'm very proud of us!