A Bit About Me

I have a college degree in English, Creative Writing from Penn State. I also have a certificate in graphic design and branding with a focus on business identity and a smidgen of web from Sessions College for Professional Design.
I've worked for more than 20 years in business, mostly in healthcare, but doing everything from recruiting physicians, to marketing, to leading a nice sized team of people.  What I liked most about that work was coaching people and then watching them grow up to be successful.  I also loved any project that involved branding, especially when we had to come up with a logo for a new division or entity.  What I didn't like? Handing off my ideas to someone else to complete (but I don't have to do that anymore. Awesome!)
Now I work from my amazing home office.  I do marketing, proposal writing, presentations and some design work for a couple of awesome guys who spend most of their time in airports.  I do this part time.  (This is important because it means I have plenty of time for you as well.) Now, mostly, I do freelance graphic design work!

My mission is to help small businesses look as beautiful and graphically well put together as big businesses.  I want to help small businesses understand that their brand isn't just important; brand is everything!
WHY CHOOSE WILD BLACKBERRY STUDIO
I love helping small businesses figure out who they are and what they want people to feel and remember about them and then creating an identity around that.  You don't have to settle for mediocre design just because your budget is small business sized.
My personal goals include making great brands that support small business goals, getting opportunities to work with and learn from other designers, earning enough greenbacks to fill a pair of college funds and finally, supporting my rather serious font habit.  Let's talk.

Every year I take on a small number of projects at no or for drastically reduced costs. These are projects where the organization is doing good work, but doesn't have much budget, or where a person is just bouncing back from something and maybe just needs a boost. Where the thing is worth doing, the project is lighting up my heart and mind, so I choose to do it.  That's the important thing; it's an active choice to make a difference.
There's nothing too formal about this. No official application or screening process. Often it grows out of relationships I have, people I talk to, or volunteer work I am already doing. But it happens. I love helping and I love knowing that my work and experience is supporting more good works.
Since starting my own little business, I have had a lot to be grateful for. So many people have given me a shot as a fledgling designer. They have shared advice and insights, been generous with their time and wisdom and straight up given me stuff that I needed (whether I knew it at the time or not). I'm grateful to all the clients who have trusted me with their brands and for all the awesome and challenging projects I've gotten to work on and for the incredible partnerships that result.
Now I am making it official. The Gratitude Project is how I will pay it forward with purpose.
Amazing things happen when I work on Gratitude Projects. I get to work with incredible people. I've turned out some of my best work. I've gotten to practice skills I might have been afraid to try elsewhere. There's an openness in that exchange that fuels creativity. It often leads to new projects and opportunities for me and for my client.
(It's really just me, but when we work together, we're a team.)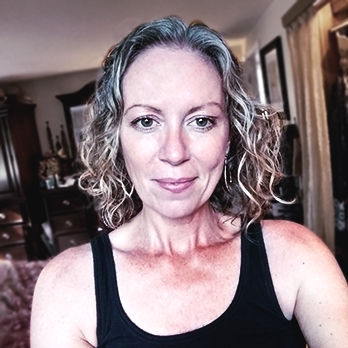 BARBARA GRUNDY EVANS
Founder
Graphic Designer in chief, tea drinker. Your personal, "almost like having an in-house designer," designer. Let's meet over sushi…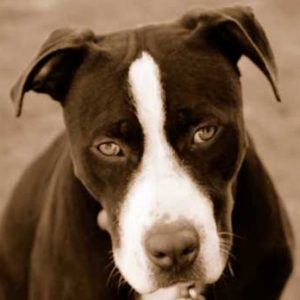 Grizzled foot warmer. Enjoys barking, apple cores, scaring off UPS/Fedex delivery folks and taking naps in front of the fire…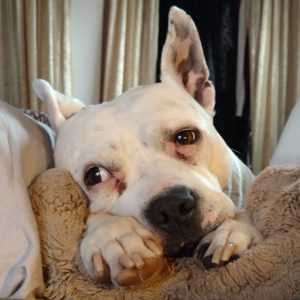 Junior foot warmer in training. Yes, I'm named after the bat in Anastasia.  I like laser pointers, wrestling, and whatever you are eating right now…
My Work
JUST A SAMPLE OF THE MAGIC I CAN WORK FOR YOUR BUSINESS.


DO YOU HAVE A BIG IDEA I CAN HELP WITH?